<INTERFACE 2037 READY FOR INQUIRY>
This collectible, offered by The Bradford Exchange, slipped right past me! It appears to have been available since 2018. It can be purchased in installments, as well.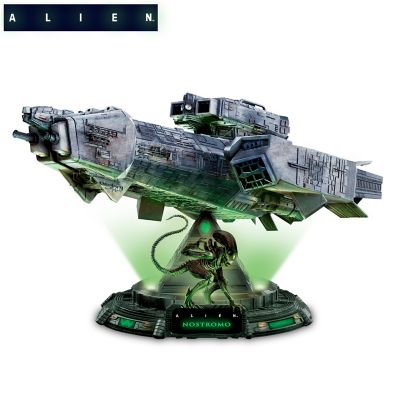 Officially licensed! Handcrafted Nostromo sculpture with Xenomorph figure on detailed base. Illuminates with eerie green lights. Hand-painted details.
Source: Alien: Nostromo Illuminated Masterpiece Sculpture
<INTERFACE 2037 DISCONNECT>